Officioné - Edition 2 of 10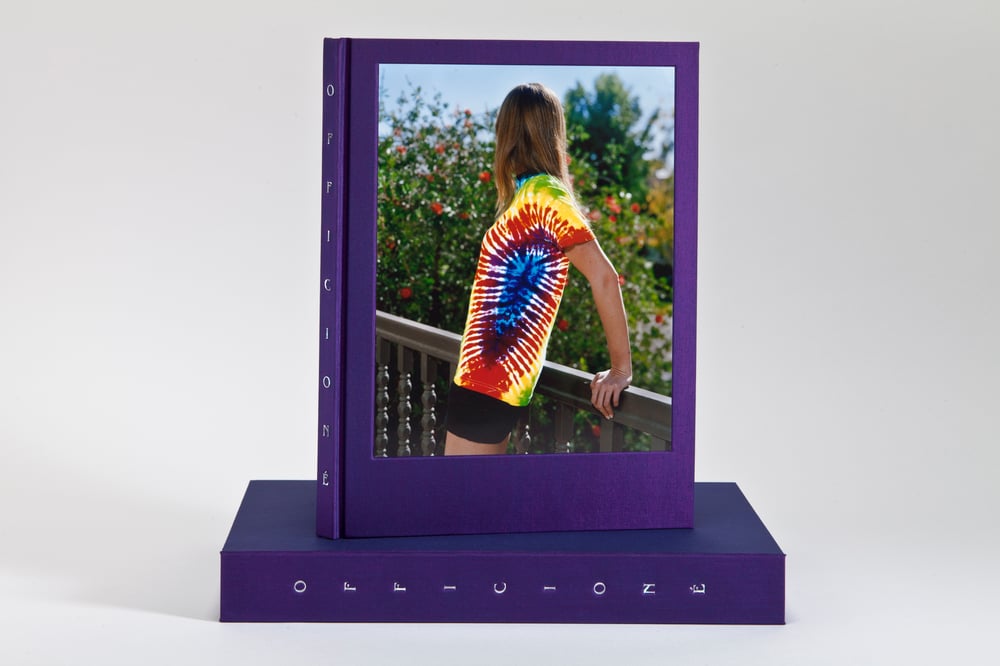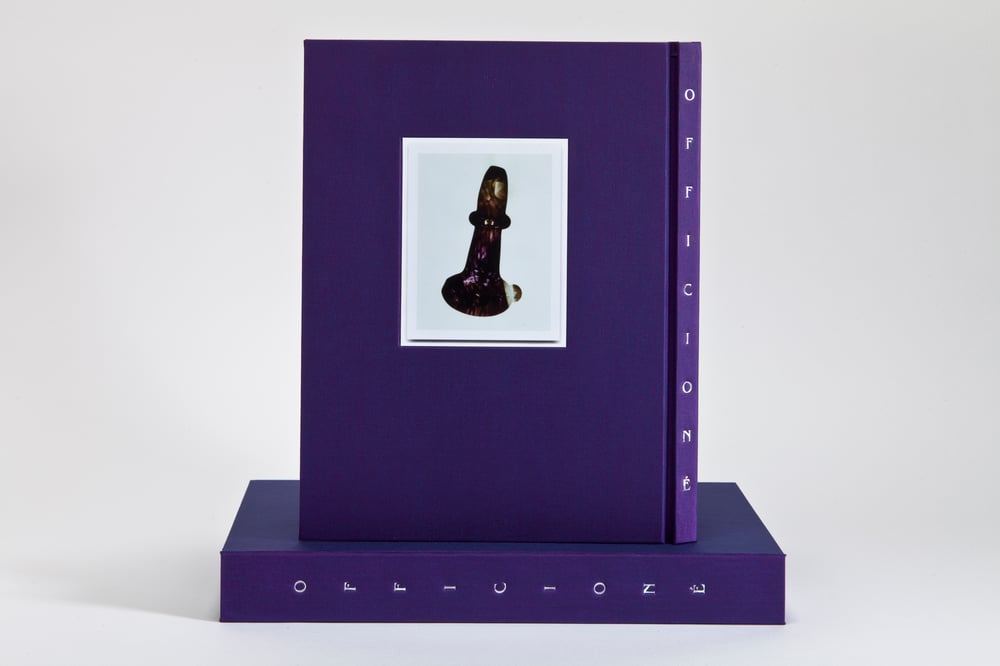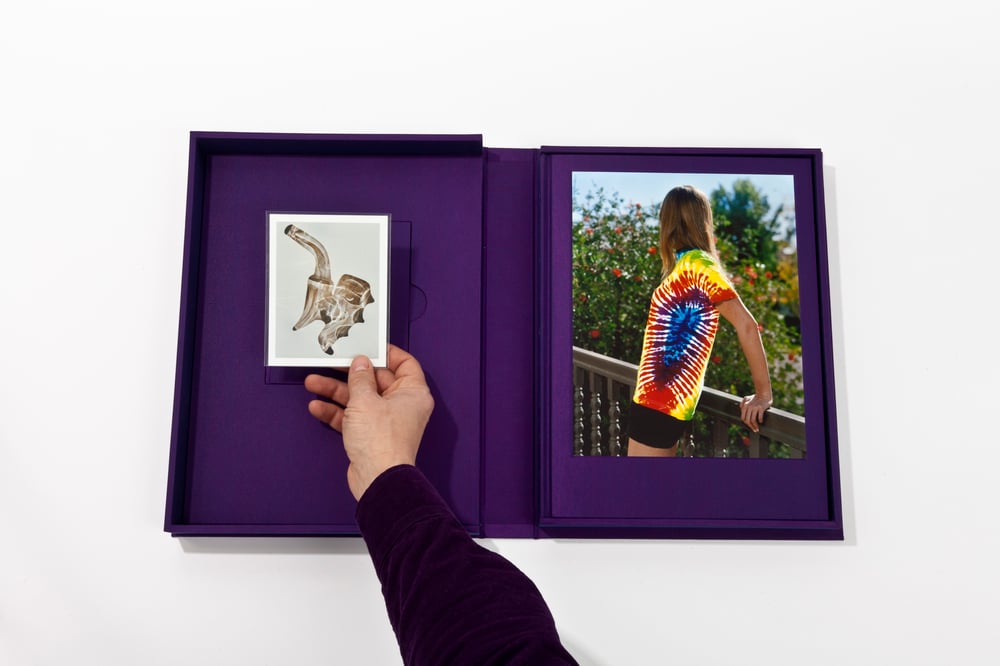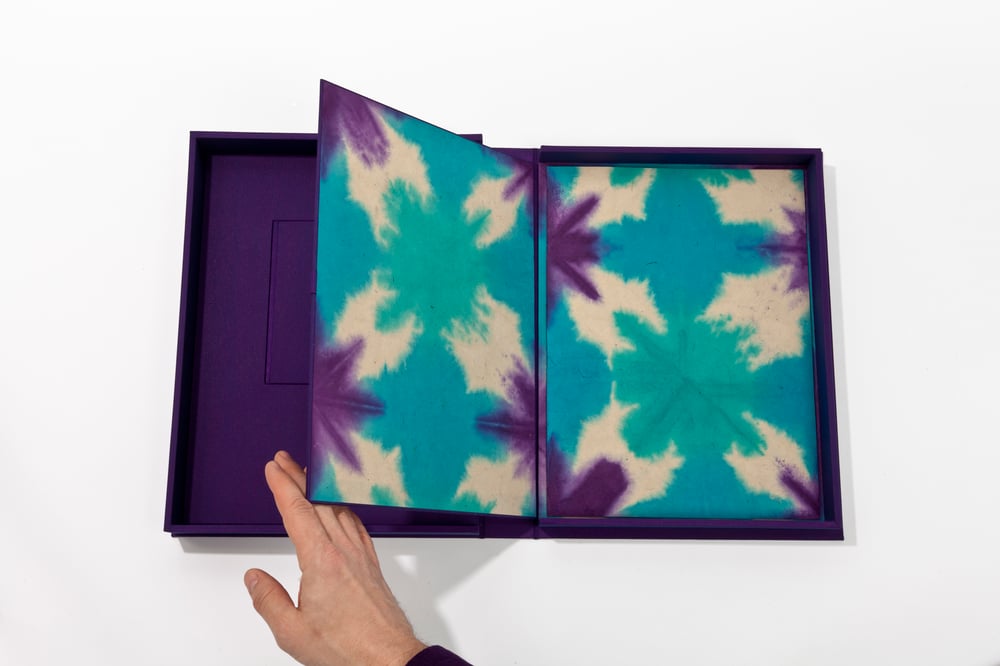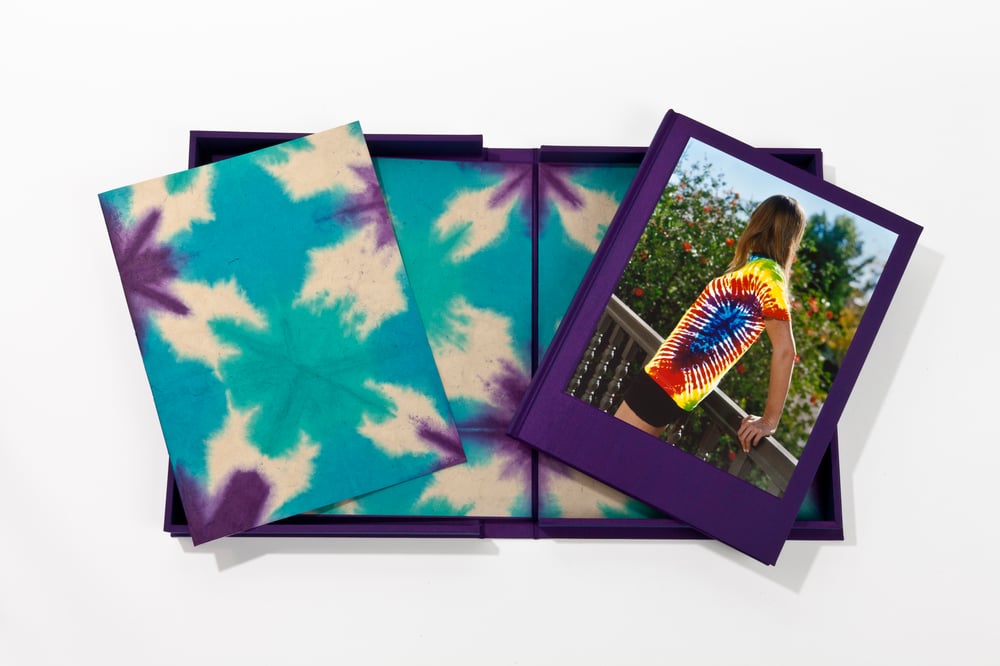 Officioné is an artist's book by Matthew Spiegelman in an edition of 10 with 3 APs.
Each edition is handbound in a distinct color and paired with a unique photogram on Fuji instant color film, a hand-sewn folio of texts, and a matching presentation case.
82 pages
57 pigment printed plates
16 page lithographic folio
One of a kind instant color film
unique fold-dyed paper
gold, metallic foil, and blind stamping
multiple fabrics
hidden compartments
cnc scored and monogramed storage box
signed and numbered
Essay by Travis Diehl
Printed Conversation between Matthew Spiegelman and Takeshi Murata.